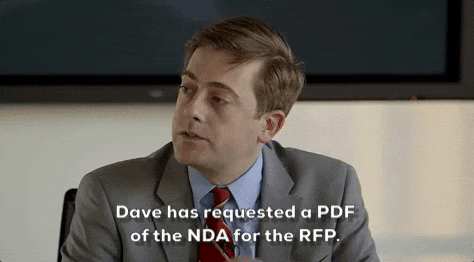 In this age of technological advancement, many important transactions are being conducted online, usually through the use of emails. However, emails are difficult to secure and access without a stable internet connection. That is why you need to convert your email to PDF.
What is PDF?
"Portable Document Format" or PDF is a file format frequently used for sharing files to a group of people or to protect them with proper security measures. Watermarks may be added to protect your work from getting stolen by those you share the document with as well.
Why should you convert Email to PDF?
Emails may contain sensitive information such as payment receipts, work contracts, and business agreements. The best thing to do is to convert your email to PDF so that your private information can be secured with password encryption.
There are times when you will have to share information within emails to a lot of people. It is important that everyone you send it to will be able to see it. The conversion of email to PDF will ensure that. Since PDF is supported by most operating systems, such as iOS, Windows, Android or Mac, anyone can open it on almost any device.
When you convert email to PDF, you have the option of adding watermarks to ensure that information will not be used for anything else other than your intended purpose. PDF files are difficult to edit, so it would be the most ideal format to use for distribution of content as it won't be easily tampered with.
Convert your email to PDF now and utilize its security and easy accessibility.
How do you convert emails into PDFs?
We've established that converting emails to PDF would be the best course of action to save your sensitive info. The question now is, how do you convert email to PDF?
Fortunately, there is a convenient and hassle free way to convert these files with just a few clicks. There's no need to download a separate application that consumes a lot of memory. It's just an email away to secure your files.
Click the email that you want to convert.

Forward the email to [email protected] Emails forwarded to [email protected] are not stored. Your email and your newly converted PDF file will be sent back to you to assure you all the information will be secured and protected.
Press send

Now, all you have to do is wait. The process is done within about a minute.

When you receive your file, download it and do what you want. Print it out, protect it with a password or simply save it within your device.

Convert more emails to PDF! 🎉 There are no limits in converting your files with [email protected]. It's free and easy to use, so make use of it as much as you want. Whether it's an email containing a million dollar deal or simply a message from your dear grandma, convert email to PDF. Keep it safe, conveniently accessible and private.
Enjoy!